Jetley PG For Girls Near LSR, Gargi, Kamala Nehru College, Delhi - Frequently Asked Questions
Questions & Answers
Thanks
We Are Constantly Improving & Open To Suggestion To Make - Jetley PG For Girls Near LSR, Gargi, Kamala Nehru College, Delhi - Affordable, Comfortable & Secure Place to Stay - Call +91 8882225000 (9am - 8pm) To Book PG - PG With Best AC Rooms, Food, Facilities & Security in Delhi.
Photo Gallery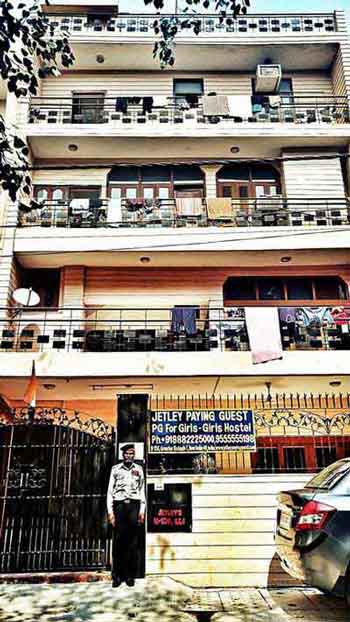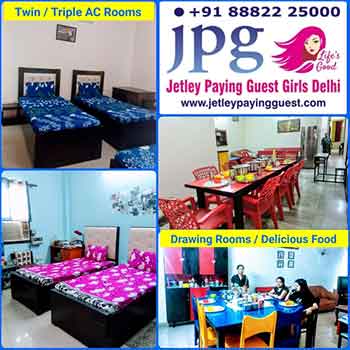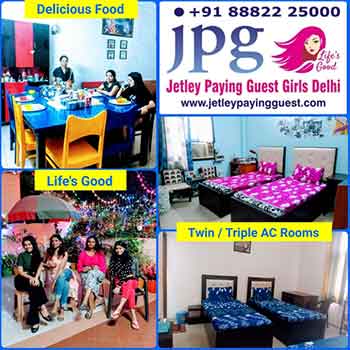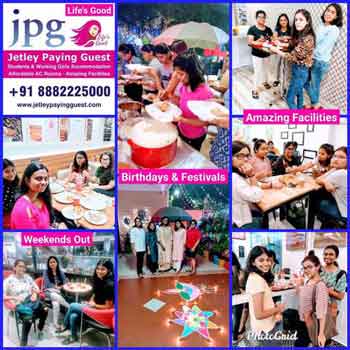 Trademark : "Jetley Paying Guest Delhi™" And "Jetley PG For Girls Delhi™" And "Jetley PG Delhi™" And "Jetley PG Hostel Delhi™" And "Jetley PG™" And "Jetley Girls PG Delhi™" And "Jetley Girls PG™" Are Trademarks of Jetley Paying Guest & JetleyPayingGuest.com Owned By Mr Kapil Jetley. Any Unauthorised Use or Misrepresentation is Expressly Prohibited.
Disclaimer : Any Product Names, Logos, Brands, and other Trademarks or Images featured or referred to within www.jetleypayingguest.com website are the property of their respective Trademark Holders. Moreover www.jetleypayingguest.com is neither associated nor affiliated with any of mentioned Brand Names in the website. Logos and Images are being used only for representation purpose. We Are A Independent Entity.