Rooms/Tariffs/Payments
PAYING GUEST FOR GIRLS ONLY
ROOM TYPE
TARIFF
Per Month
Student Accommodation
Air Conditioned (AC) Accommodation Four Seater Sharing Room
INR 12,000
Student Accommodation
Air Conditioned (AC) Accommodation Triple Sharing Room
INR 12,000
Student Accommodation
Air Conditioned (AC) (D) Accommodation Triple Sharing Room
INR 12,500
Student Accommodation
Air Conditioned (AC) (L) Accommodation Triple Sharing Room
INR 13,000
Student Accommodation
Air Conditioned (AC) Accommodation Twin Sharing Room
INR 14,000
Student Accommodation
Air Conditioned (AC) (D) Accommodation Twin Sharing Room
INR 14,500
Working Girls Accommodation
Air Conditioned (AC) Accommodation Triple Sharing Room
INR 13,000
Internship / Summer Internship Accommodation
Air Conditioned (AC) Accommodation Triple Sharing Room
INR 13,000
Electricity / Gas / Water Charges Extra As Per Actual Consumption.
Maid / Cleaning / Utility Charges INR 3,000 Per Month.
One Time Documentation / Shifting In Charges INR 1,000 (Non Refundable).
Initial Payment At The Time of Arrival is One Month Advance Rent / Charges + One Month Rent / Charges As Security Deposit.
Minimum Stay / Charges Is Equivalent To One Month.
The PG Accommodee Will Bring Her Minimum / Necessary Luggage & Not Over Burden The Premises.
We Don't Charge Brokerage / No Brokerage.
Mandatory Note :
Copy of College ID Card In Case of Students / Proof of Employement & Duration On Company Letter Head In Case of Working Girls.
As Per Delhi Police Order - Three Photos & ID Card With Address Proof (Voter Card, Aadhar Card or Driving Licence) Needed at the Time of Arrival For Tenant Verification Form.
Agreement Between PG Girl / PG Accommodee And Owner to Be Signed Before Shifting In.
Preferred Age Of PG Girl / PG Accommodee 18 Years To 25 Years.
MEALS / FOOD
We Have Fully Equipped Modern Kitchen With Maid / Ladies Cook To Make Delicious Break Fast, Lunch & Dinner. The PG Girls Them Self Run A Kitchen On Sharing Basis Just Like Your Own Family Kitchen In Your Own House. New PG Girls Can Join This Kitchen, Food is Affordable & Delicious. Also In Near By N Block Market There Are Many Eating Points And Famous Restaurants.
PAYMENTS
Payments Can Be Made Via NFC Mobile Payments, Checks, Credit Cards, Debit Cards & Cash.
Photo Gallery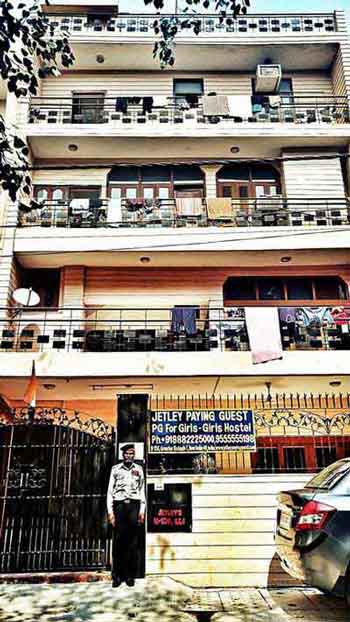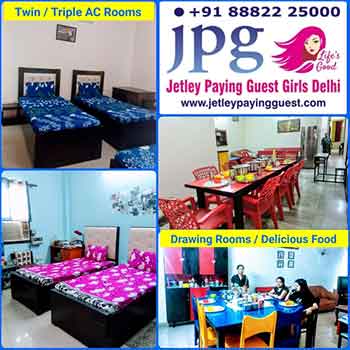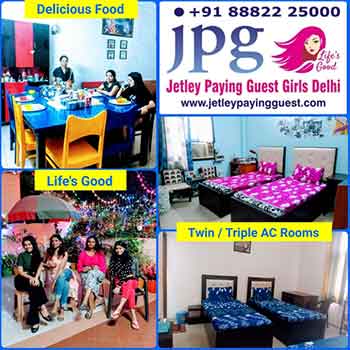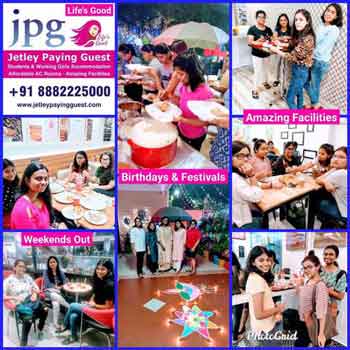 Disclaimer : Any Product Names, Logos, Brands, and other Trademarks or Images featured or referred to within www.jetleypayingguest.com website are the property of their respective Trademark Holders. Moreover www.jetleypayingguest.com is neither associated nor affiliated with any of mentioned Brand Names in the website. Logos and Images are being used only for representation purpose. We Are A Independent Entity.